Broken Garage Door Opener Remote Fixed By Local Installers
You enjoy parking your vehicle inside the garage, but lately you are exposing your brand new auto to the weather elements because your garage door opener remote is broken.
When this device quits working, you should call our local installers to fix the problem in Friendswood, Harris and Galveston County, Texas.
Your replacement garage door opener is installed right the first time. This job is done by a professional who is a licensed technician. We know you like to keep your home super clean.
As such, we cleanup after ourselves. We will also take the old opening system with us for recycling.
Garage Door Opener Repair & Installation Done Skillfully
Mechanical things tend to break down every once in a while. This normally happens to doors of garages because of the number of times they are opened and closed. Regardless of what kind of door you have our professionals can do your garage door opener repair skillfully when your unit is inoperable.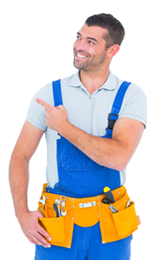 Garage door opener installation isn't something you ask an amateur to do. Call on our technicians who are skilled, experienced, certified, and licensed.
Our professional installer can help you select a brand name door so that you can get one that you like and that meets your needs.
We select top brands of garage doors openers for our clients. We are heavy on quality and stand by our products' reliability. If you have an emergency, we can arrive at your home within minutes. If you want to restore the convenience of parking in your own garage, we are here to help you.