Torsion Spring Replaced For Your Garage Door
A torsion spring is the workhorse of your entire garage door. Incidentally, it is also the most dangerous part for an amateur to work on.
But that is why we make this service affordable in Friendswood, Harris and Galveston County, Texas. We can safely offer this service to you.
Are you searching for some information on how to replace garage door spring? You don't have to spend your precious time going through complicated procedures.
Let the experts bear the risk of working on this highly-tense part. We know how to do it safely and without risk to life or property.
Garage Door Torsion Spring Replaced & Repaired
We will help you repair garage door spring professionally. We are experts in this service and have provided it for many customers over the years.
What is more, many of them have been thoroughly impressed with our professionalism. We take care of your home, cars, pets, and children when working.
Safety is number one when performing torsion spring replacement. We ensure that we not only perform the installation safely, but your door is also safe to operate once we leave.
Additionally, we guarantee the quality of our work and assure you that you will continue enjoying the door for a long time.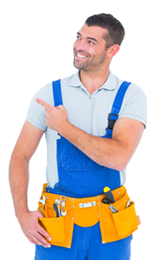 With advanced knowledge of garage door spring repair, we are always available to help you 24 hours a day, 7 days a week.
If you need help in an emergency on the weekends or holidays, we will be able to provide the service to you. We are also a local company that responds fast when you need us.